Top 500Asia Brand
FDA 100% approved factory
Factory since 1996 fouced on Advanced Wound Dressing
Description:
LUOFUCON Medical Hydrogel Dressing is a semi-transparent flexible gel with excellent absorbency.
This cold and comfortable dressing can accelerate epithelization as well as smooth pain.It is convenient for local application.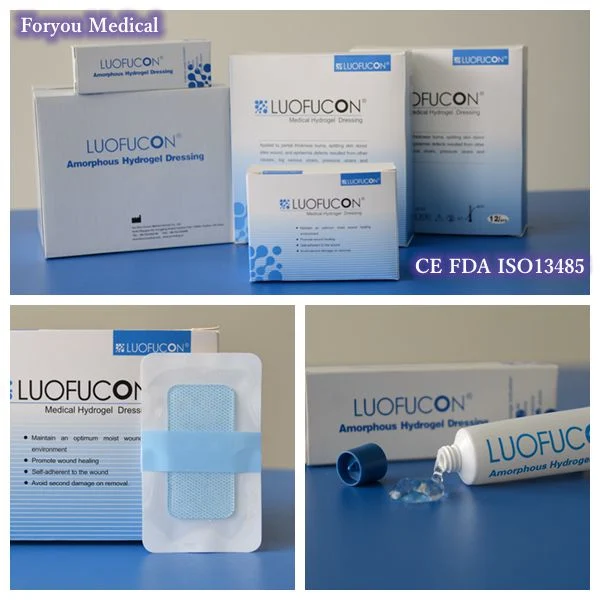 Features:
CE Certificate;
Superior tensile strength;
Semi-transparent, easy to observe the wounds;
Non-adherent, no residue and painless removal;
Occlusive, prevent bacterial transmission;
Comfortable and easy to use.

Indication:
LUOFUCON® Medical Hydrogel Dressing can be used on minor to moderate exuding wounds:
Minor burns (Iand light II degree);
Diabetic ulcers, pressure ulcers, venous leg ulcers;
Superficial lacerations, donor sites;
Post-operative wounds.
Related Products: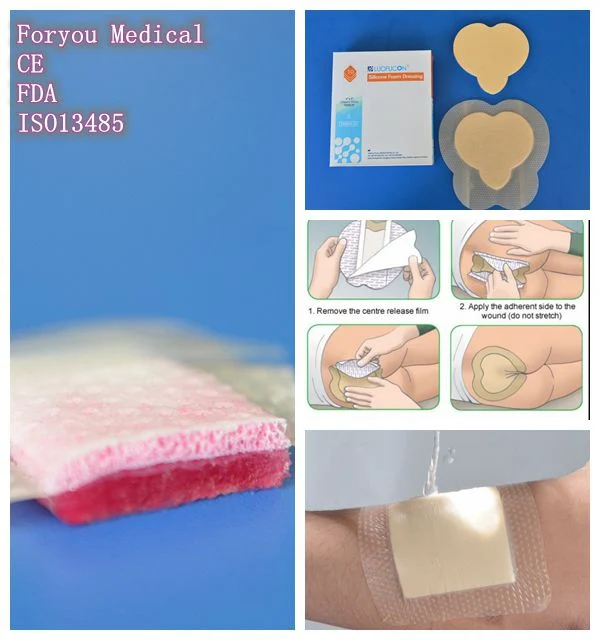 Company Overview:

Foryou Medical's advantage:
1st for silicone oil production technology in China.
1st FDA 510K for Silver Alginate in China;
1st & only FDA 510K for PVA Eye Spears;
CFDA Class III for Absorbable Hemostatic Gauze;
1st passed body absorption mechanism test in China;
1st & only FDA 510K for Silver Foam.
Profile of Foryou Medical:
1.Established on March 16,2005.
2.Value:Take technology as the base, quality as lifeline and users like parents"
3.A subsidary of Foryou Corporation.
4.With in more than 200 employees,7% for quality,12%for R&D.
5.Cleansing Workshop:1,500 m2 of 100,000 degree & 800 m2 of 10,000 degree cleansing room.