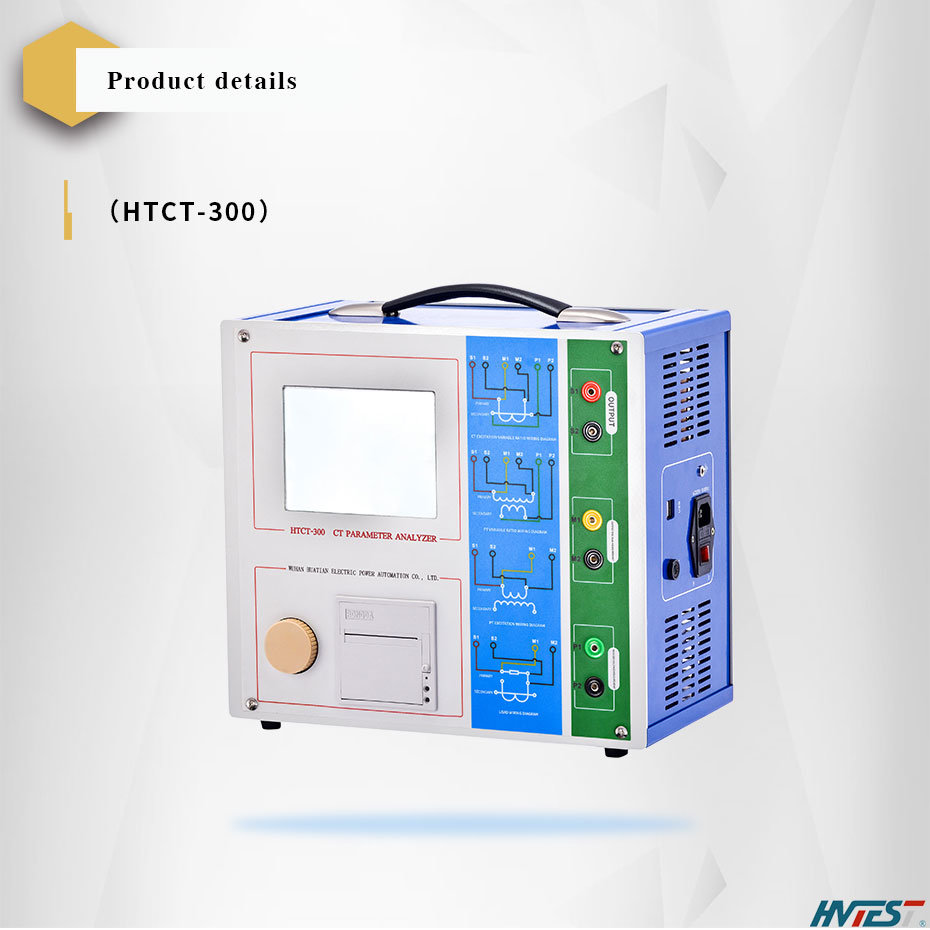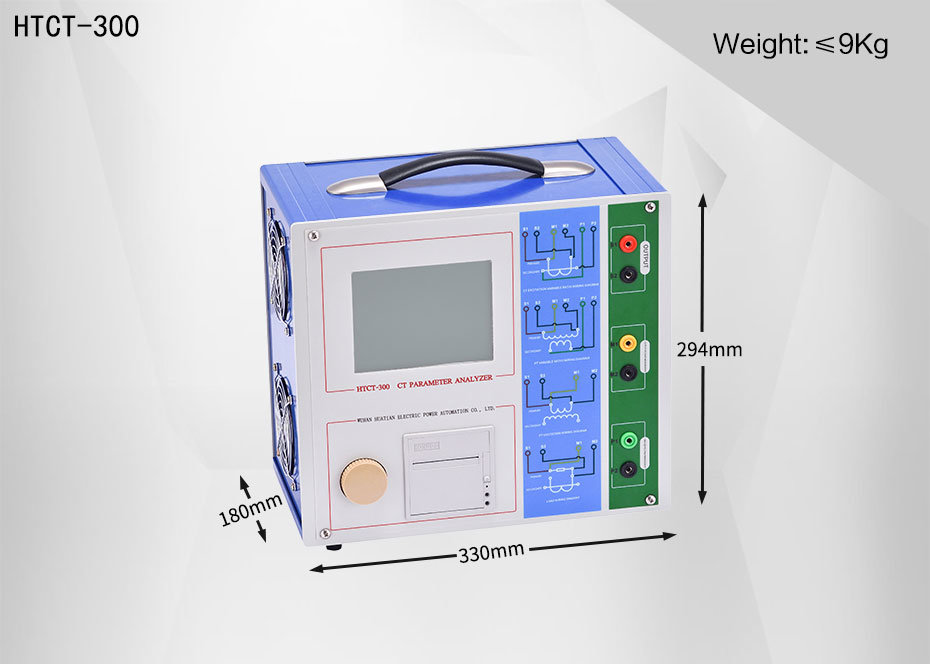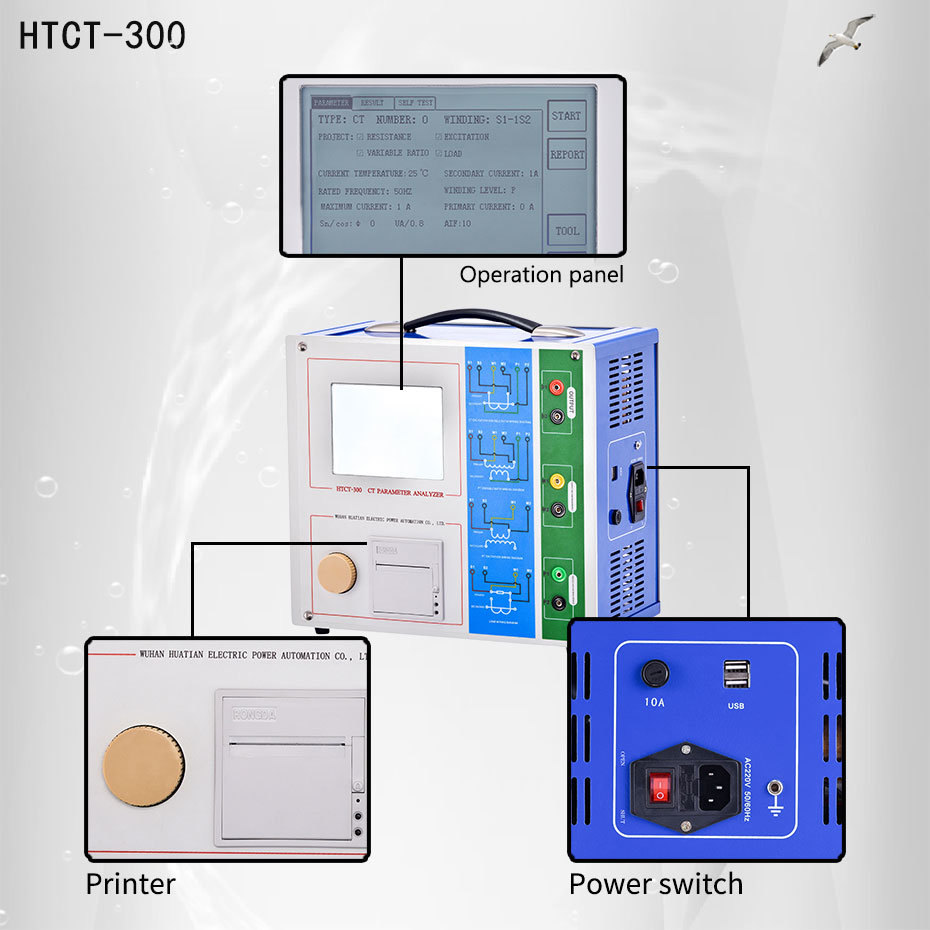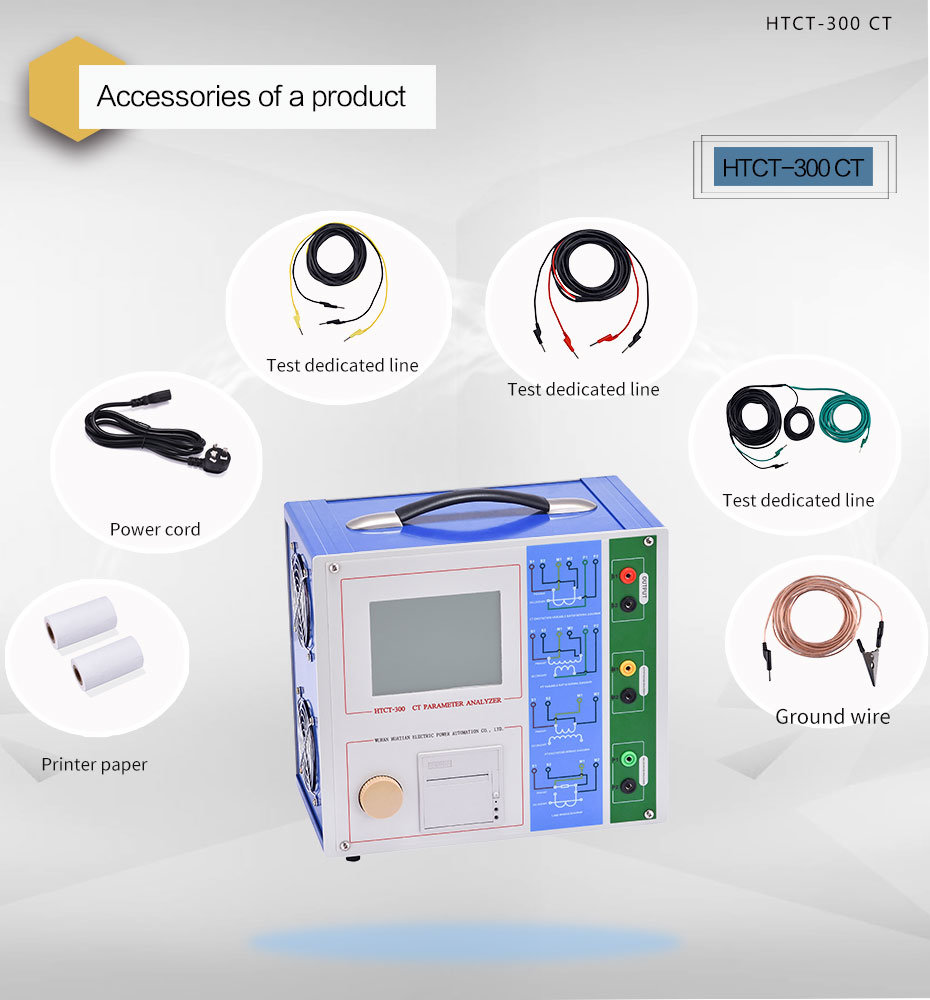 B
rief introduction
This device uses
high-performance DSP and ARM, advanced manufacturing process to ensure that the product is stable and reliable, full-featured, high degree of automation, high test efficiency, is the professional testing equipment for the CT/PT industry.
Products features
1. Full-featured , meet all kinds of CT (e.g.: protection, measuring, TP) excitation characteristics ( i.e. voltage characteristics ), ratio, polarity , secondary winding resistance, secondary load, ratio error and phase angle error and other testing requirements , also for various types of PT electromagnetic unit excitation characteristics, ratio, polarity , secondary winding resistance , ratio error and phase angle error and other testing requirements.
2. Automatically gives the knee voltage / current, 10% ( 5% ) error curve , accuracy limit factor (ALF), instrument security factor (FS), secondary time constant
(Ts), remanence coefficient (Kr), saturated and unsaturated inductors and others CT, PT parameters.
3. Meet IEC60044-1, IEC60044-6 CT/PT standard.
4. Based on an advanced low-frequency testing theory, able to test knee point of the CT test up to 30KV.
5. Device can store 2000 groups of test data, non-volatile. After the test is completed with U disk to the PC, data analysis software, and generate reports in WORD file.
6. Testing is simple and convenient, one button complete CT resistance, excitation, ratio and polarity tests, except load test , CT various other tests are using the same wiring.
7. Easy to carry, instrument weight<9KG.
Product parameters
Testing purposes

Protective CT

Output

0~180Vrms, 12Arms,36A(peak value)

Voltage measurement accuracy

±0.2%

CT ratio measurement

Range: 1~30000

Accuracy: ±0.2%

PT ratio measurement

Range: 1~10000

Accuracy: ±0.2%

Phase measurement

Resolution: 0.5min

Accuracy: ±5min

Secondary winding resistance measurement

Range: 0~300Ω

Accuracy: 2%±2mΩ

AC load measurement

Range: 0~300VA

Accuracy: 2%±0.2VA

Input supply voltage

AC220V±10%, 50Hz

Work Environment

Temperature:-10ºC ~ 50ºC, humidity≤90%

Dimension & weight

Dimension: 340×300×150mm3, weight≤9Kg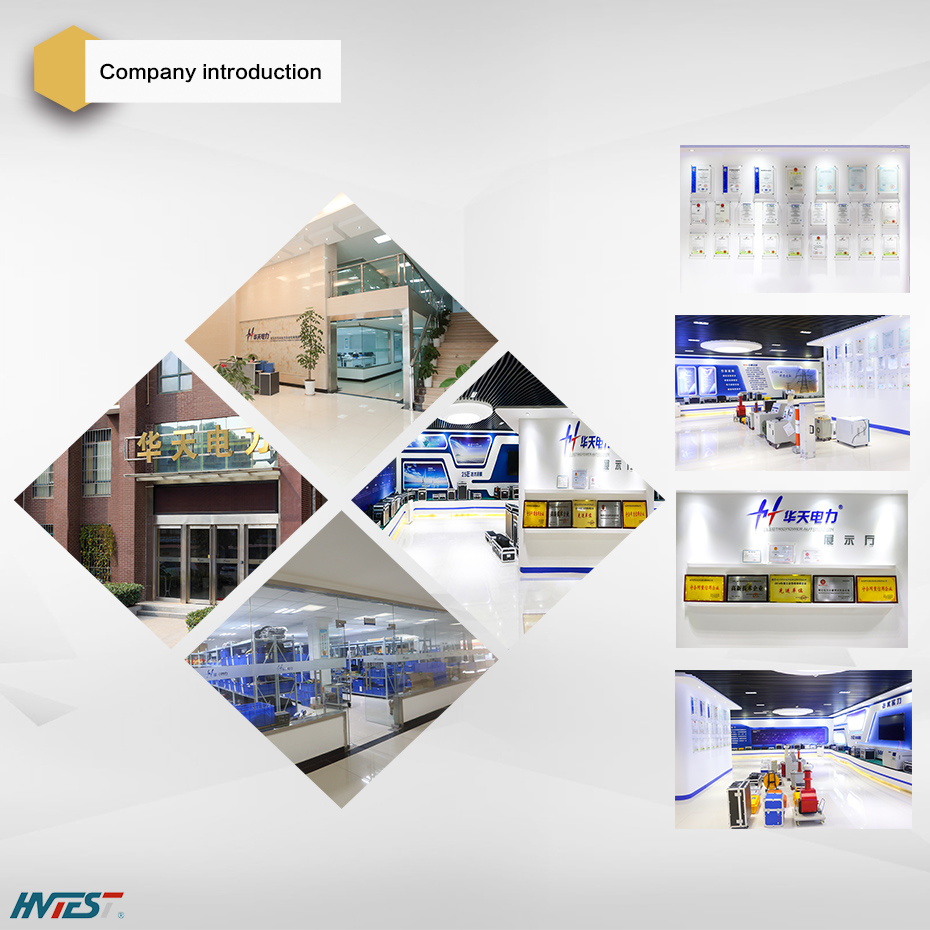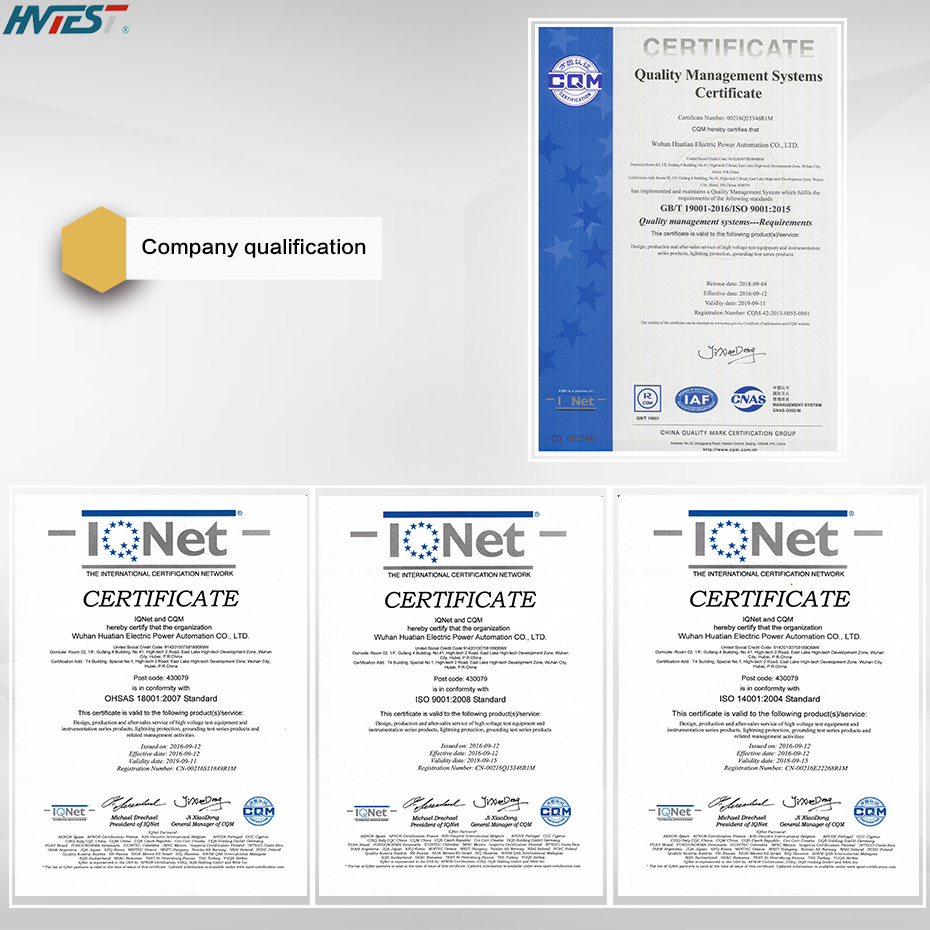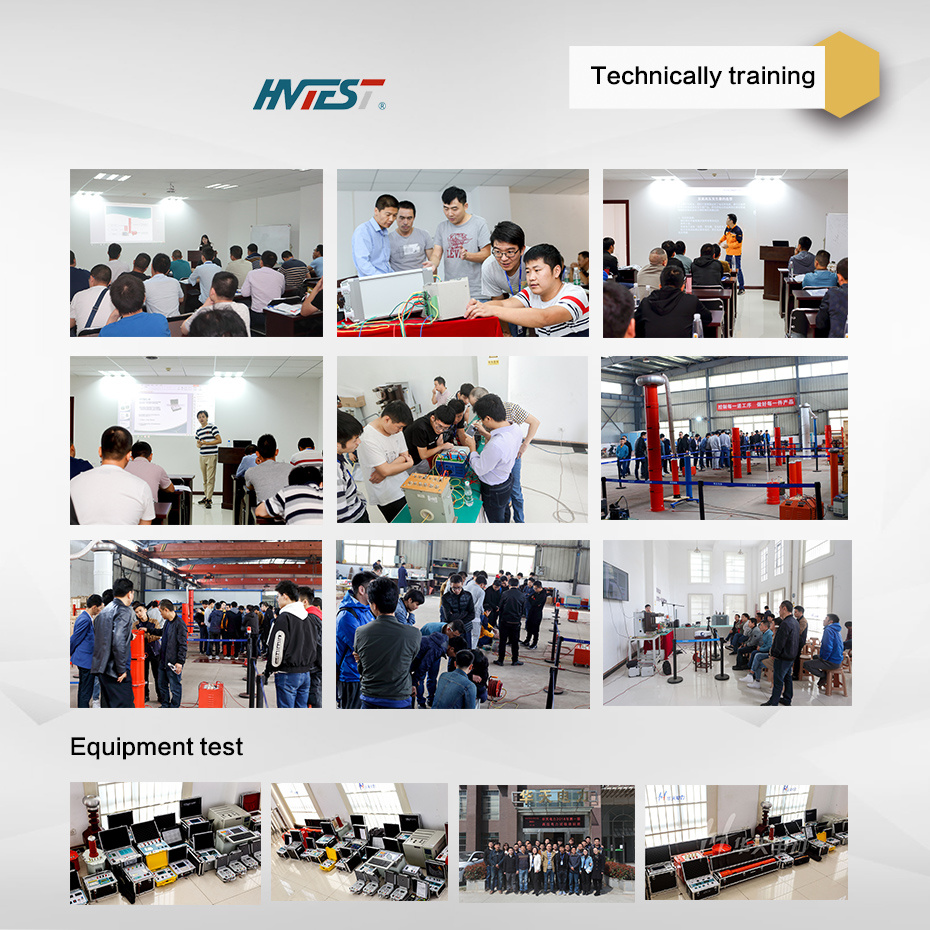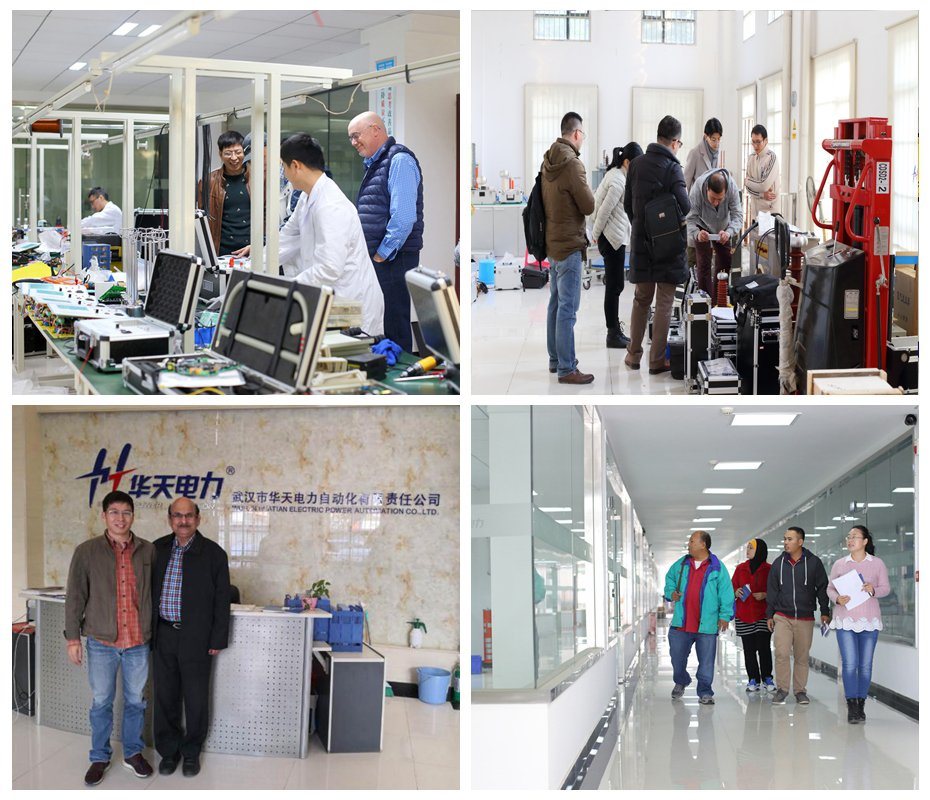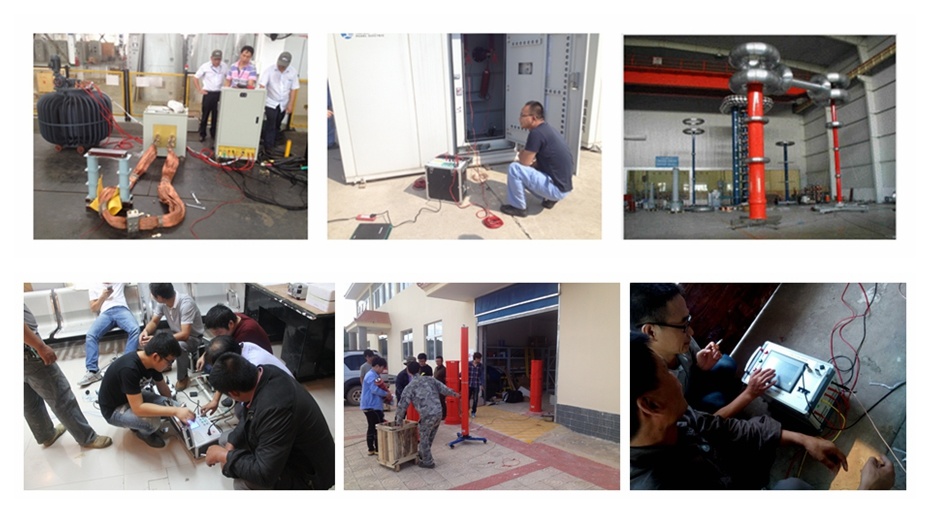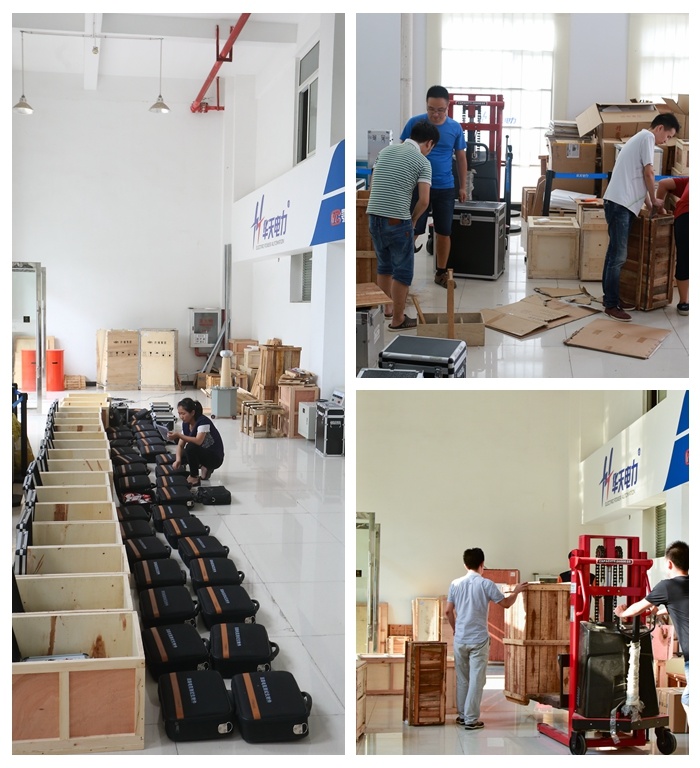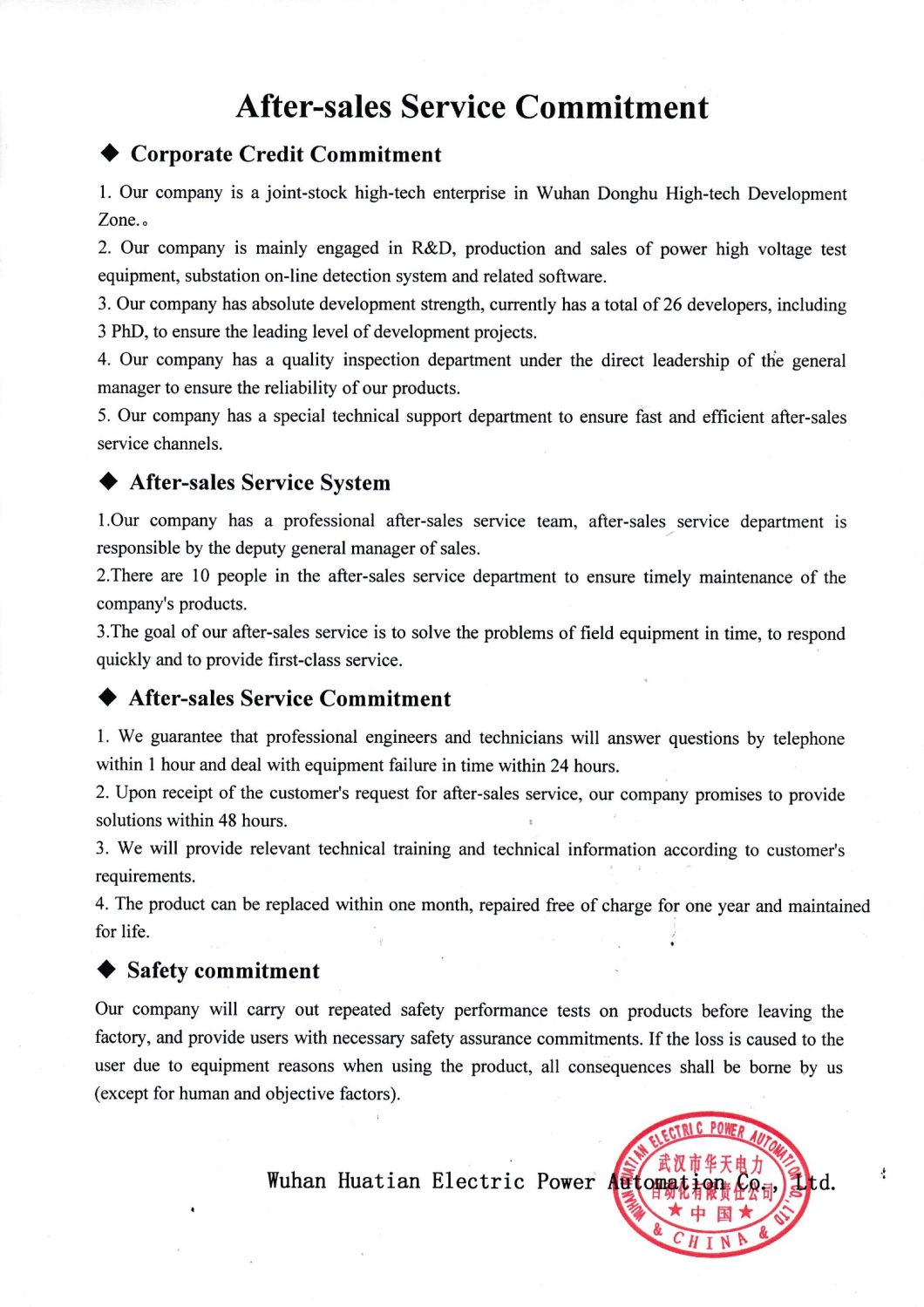 Common problem
1. Is your company a sales company or a manufacturer?
Wuhan Huatian Electric Power Automation CO., LTD.is an industrial and trade enterprise, with its own factory, self-produced and self-sold. We were founded in 2004 and have fifteen years of production experience. Our company has reliable production lines, test rooms and R&D centers.

2. Whether the goods are in stock, whether they can be customized, and how long the delivery time is.
After the goods have been ordered, we can be made to order according to the special requirements of customers by using the latest technology. The delivery time is usually within 10 working days if there are no accidents.

3. Is the quality guaranteed?
In order to ensure quality, we use imported components in large quantities. After three times of quality inspection, the goods can be sent out, and the export is uniformly packed in non-fumigation wooden boxes.

4. What are the after-sales terms?
We offer free consulting service, one year warranty, and adopt various methods such as email communication, video calls, technology door-to-door, aiming to solve any after-sales problems in a timely manner.

5. What are the cooperative countries or regions?
Products have been successfully exported to the United States, Brazil, Australia, Russia, the Netherlands, Indonesia, Bangladesh, Iran, India, Saudi Arabia, Mongolia, Japan and other countries and regions. In the United States, India, Vietnam and other regions have cooperative distributors, can provide thoughtful services.
Contact us
Wuhan Huatian Electric Power Automation CO., LTD
Address: T4, No. 1, High-tech 2 Road,East Lake High-tech Development Zone,Wuhan
Zip code: 430074
Tel:(+86)-27-8745 7960 / (+86)027-87993136 / 13808601259
Fax: (+86)-27-8799 3136