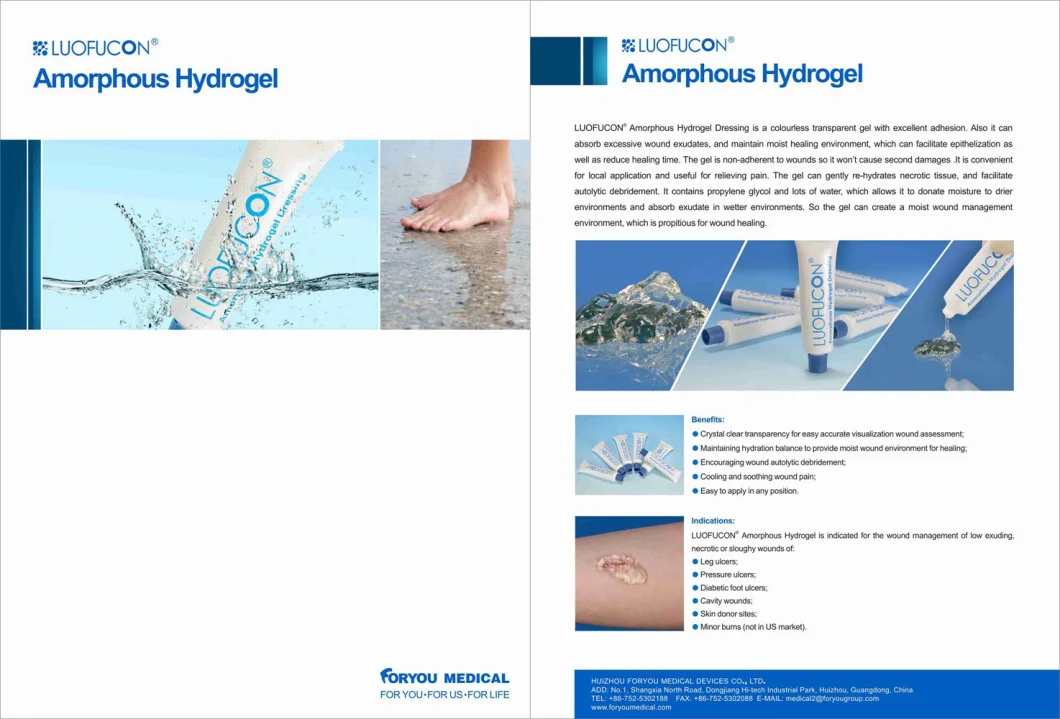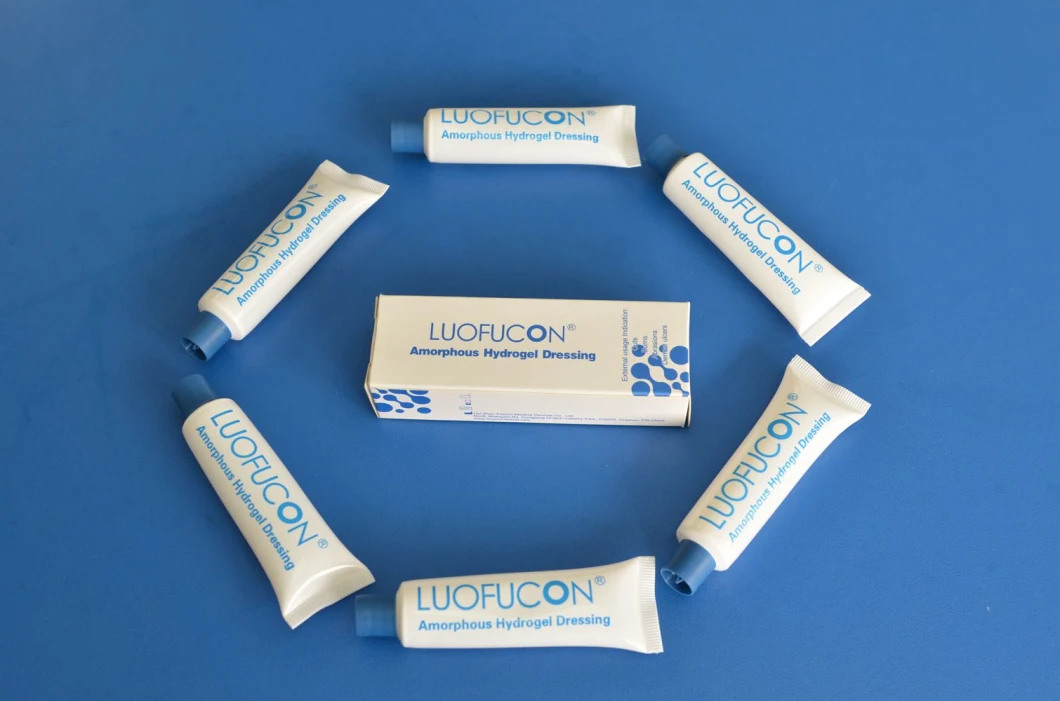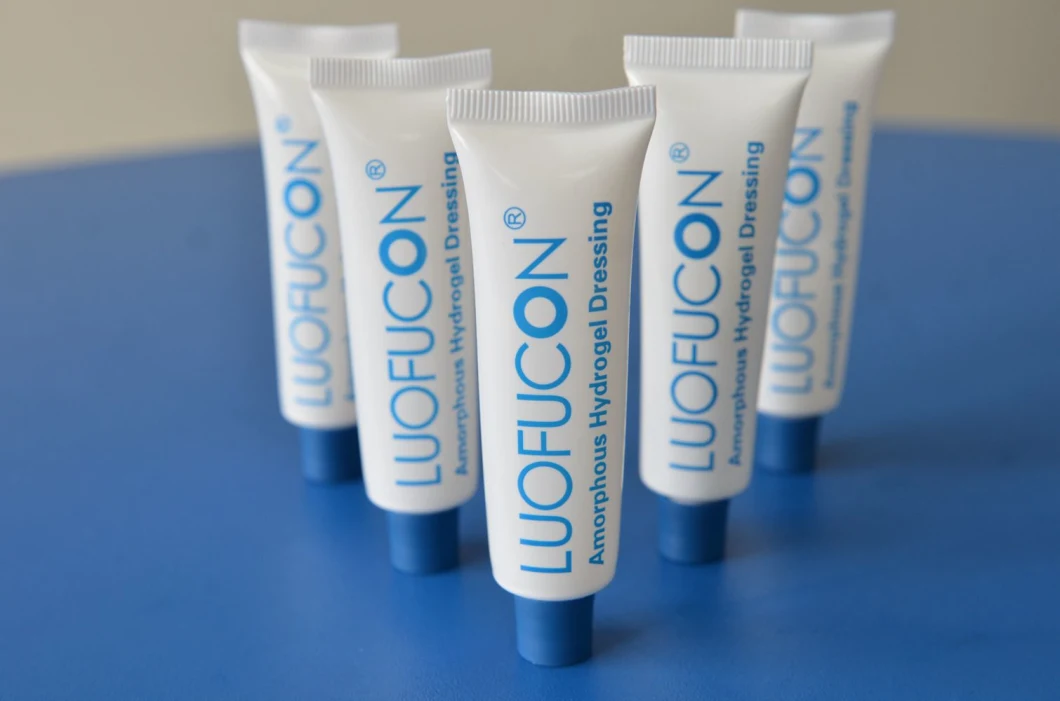 Transparent Amorphous Hydrogel Filler with CE and FDA:
Description:
LUOFUCON Amorphous Hydrogel
Swelling polymer made from polyethylene oxide and polyvinyl alcohol by moderate cross-linking
Has three dimensional structure with high hydrophilic groups on networksCan provide moist wound environment which has shown to be optimal for wound management
Properties:
Can powerfully absorb water and release moisture. Can effectively absorb wound exudates as well as provide water content to dry wound, maintain moisture environment, thus to promote wound healing
Product is semi-transparent, so is convenient to observe healing conditions of wound. Will not stick to wound and can be removed in one piece with no pain induced and no residues left over.
Features:
Colorless transparent gel with nice adhesion and absorb abilityCan absorb excessive wound exudates and maintain moist healing environment, which can facilitate epithelialization as well as reduce healing time. Non-adherent to wounds so does not cause second damages. Convenient for local application and useful for relieving pain. Can gently re-hydrate necrotic tissue, facilitating automatically debridement
Contains propylene glycol. Contains lots of water, which allows to donate moisture to drier environment and absorb exudates in wetter environment. So gel can create moist wound management environment, which propitious to wound healing.
Indication
Leg ulcers
Pressure ulcers
Diabetic foot ulcers
Cavity wounds
Skin donor sites
Minor burns