Factory price Cellulose Ether HPMC,HEC,HPC,CMC
Code name: CMC((Sodium carboxymethyl cellulose; Carboxy methylcellulose sodium;Sodium cellulose glycolate; Carmethose;Cellulose, carboxymethyl ether, sodium salt;Cellulose gum)
Molecular formula: [C6H7O2(OH)2OCH2COONa]
CAS No. : 9004-32-4

Main Physical & chemical Features
Sodium carboxymethyl celluose(CMC-Na)is a anion type linear macromole substances. Features of pure substance: white or ivory, insipidity ,innocuity, fluidity, fibrous powder, freely soluble in cold or hot water to form transparent sticky solution, unique function. It is a very popular chemical and used in many industry, such as Food, Cosmetics, Ceramics, Oil drilling, Paint, Textile and dyeing, Paper and so on.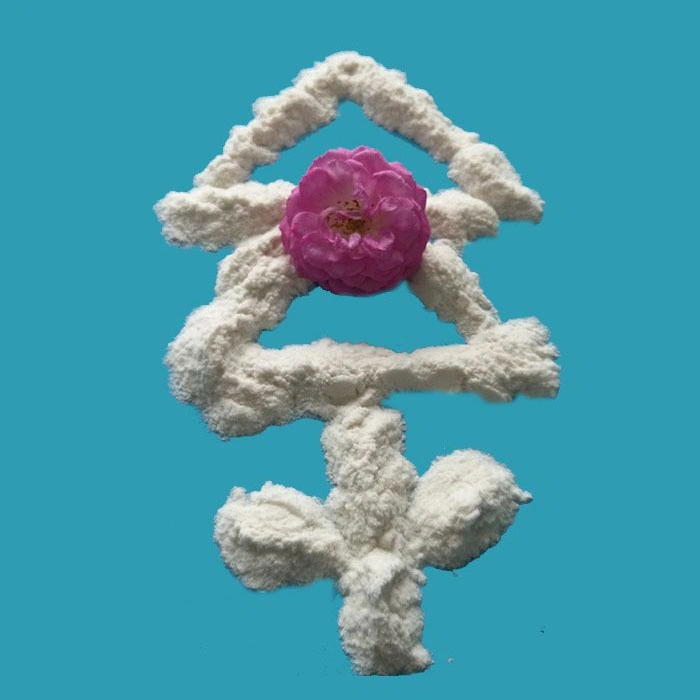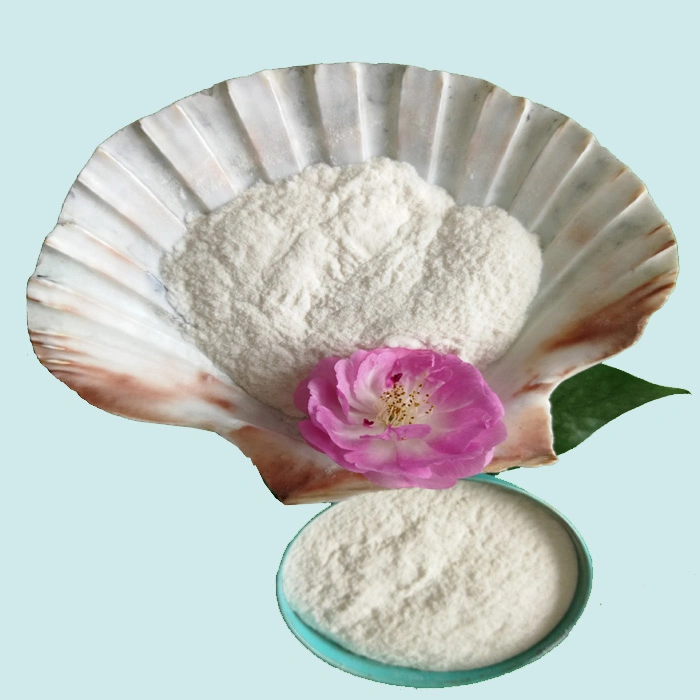 Detail Function and Application
Food Grade

CMC is widely used in food industry, it play the roles of taste improvement, thickening and stabilization when used in various kinds of dairy drinks and seasonings. As an additive of molding, taste improvement, anti-fragmentation, water retaining and tenacity strengthening, CMC is also used in ice cream, bread, cake, biscuit, instant noodle and fast paste foods.

Detergent Grade

Effectively prevent washes from becoming contaminated after being washed by synthetic detergent.Add 0.5-2 percent only, you can get satisfactory result.Because the action of static between fomite granule with minus charge and CMC molecule with minus charge itself. Make washing liquid more viscouse and the effect of washing more stable.

Oil Drilling & Mining Grade
CMC is a high-purity, high-efficiency slurrying agent.
It is resistant to salt, base and moisture, compatible with sea water and saturated brine.
It is a strong thickener, suitable for in-situ preparation with dry powder.
It is used in mining flotation to separate the metals and impurities.
It can help to reduce the pollution to the environment.
Paint Grade

CMC is a good thickener in the preparation of paint.It is compatible with most surfactants and stabilizers in waterborne system.It improves rheological property of the paint.

Toothpaste Grade

CMC has an efficiency of adhesion and molding when used in toothpaste, and stabilizes the quality of toothpaste owing to good compatibleness.

Ceramic Grade
CMC for ceramics features uniform distribution of substituents (carboxymethyl group) on the cellulose backbone. It produces fewer gel granules in glaze formulation.
It contains no colored impurity and is 100% combustible under firing condition, to ensure clean ceramic glaze.
It can stabilize physical and chemical property of glaze formulation.
It can improve glaze adhesion and reduce glaze cracking.
Medicine Grade

In medicine industry CMC can be used as thickener, stabilizer and water-holding agent for medicine syrup, it can also be used as water holding and dispersing agent for soft paste medicine. Used as disintegration of the tablet, it can control the release of medicine. CMC also can be used as emulsifying oil agent in injection process.

Textile Grade
CMC is used as woof trimming agent replacing traditional starch paste material,which can reduce pollution of woof during sizing and desizing.At the same time,CMC can form a membrane on woof which reduces"drop woof" and "decollation" sign.
CMC can be used as printing material for dye-trimming industry and it can improve hydrophilic force and osmosis force of dye material,making dying more even and reducing chromatism.
Paper Grade
CMC is used as paper gluing agent to provide paper with high compactability, fine anti-ink osmosis and high was gathering capability.
CMC can help control colour paste flowing for paper and during paper variegation.
Increase paper strength and flod-resistance and improve stickiness in paper cellulose
Tobacco Grade
CMC for cigarette features high purity and fine particle size, suitable for tobacco processing.
It can improve the wet tack and film strength of tobacco.
The tobacco treated with CMC produces no foreign odor when burned. The ash is grayish white.
It dissolves fast and can achieve the desired viscosity in a short time.
Mosquito-repellent incense Grade
Every group evenly mixed and able to replace elm wood powder,so it has better formability and smoother surface.Improved toughness of mosquito -repellent incense.which can prevent from denting and cracking.
Each group of mosquito-repellent incense compatible to achieve better medicine effect.
Contact me for More Details and Specification!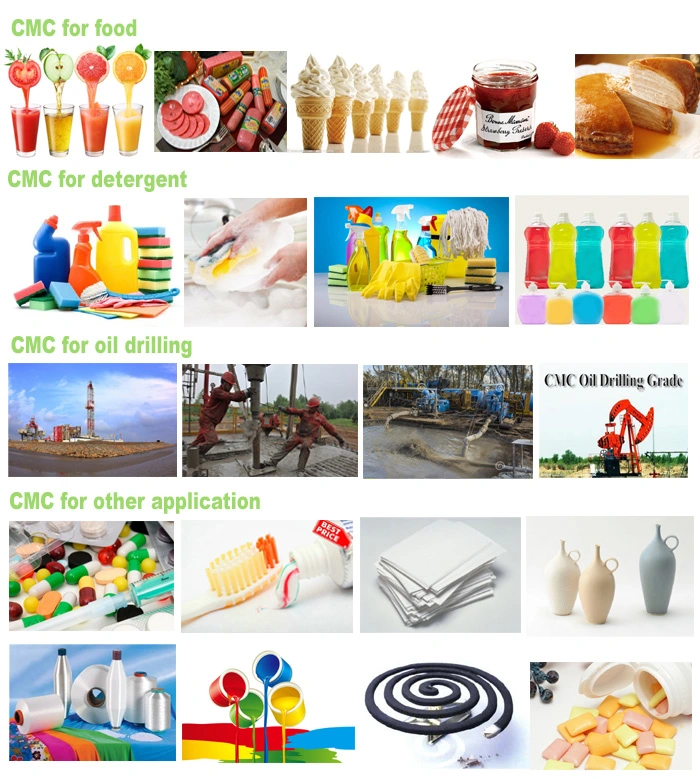 Packing and storage of Sodium Carboxymethyl Cellulose CMC thickener

Option 1: 25kg kraft bags with PE inner
Option 2: According to cutomers' requirements

Keep the product un-stacked in dry and closed rooms at normal temperature and air humidity. To achieve best possible results, we recommend storage under the condition stated above and use within 12 months from delivery. Avoid breathing duct when handling, and wash with soap & water in case of skin contact.

Our Service For You
1. Sample can be offered with free charge.
2. We have full stock and can deliver within short time.
3. OEM order are accepted, Any kind of logo printing or design are available.
4. Good Quality + Factory Price + Quick Response + Reliable Service, is what we are trying best to offer you.
5. All of our products are produce by our professional workman and we have our high-work-effect foreign trade team, you can totally believe our service.
6. We have many years experience for export, we cherish every order from our honor.

Contact Us Now!
If you are interested in any of our products or solutions, please feel free to contact us. We ensure that any of your requirements will be get prompt attention and best efforts from our side always.

Robin
Regional Manager | International Trade Department