Dsola High Quality OEM High Efficient Amorphous Solar Cell
Dsola's manufacturing covers the photovoltaic value chain from ingot casting and wafering through solar cell production and solar panel assembly.All the cell is with most strict quality standard in every production process .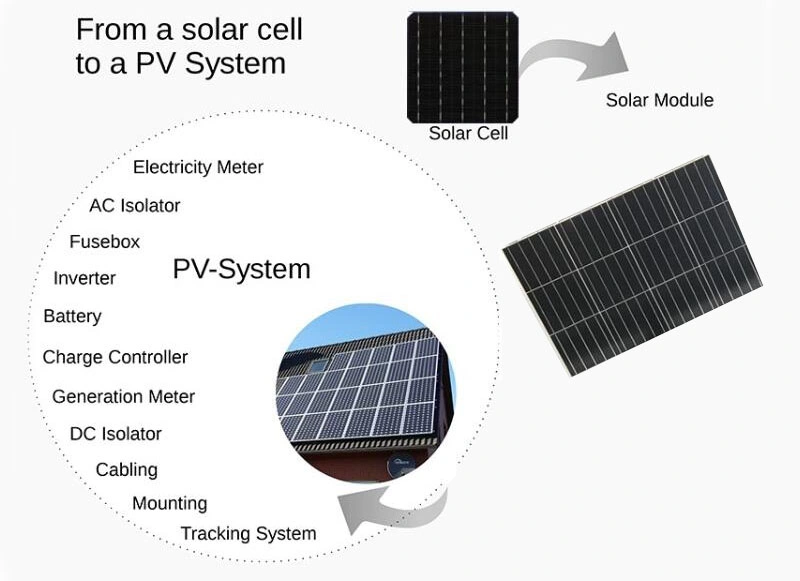 Monocrystalline Solar Cells

156S:156mm*156mm, Φ200mm

156S-M1:156.75mm*156.75mm, Φ205mm

156S-M2:156.75mm*156.75mm, Φ210mm

156S-M3: 156.75mm*156.75mm, Φ215mm

160S:160mm*160mm, Φ210mm

Mono cell Features:

Higher efficiency;

Higher product reliability;

Higher module power output and good system reliability;

Mono 4 Busbar cell EFF: 19%~19.8%

Module power output range : 265Wp~285Wp
Polycrystalline Solar Cells




High resistance to PID Solar cell cooperated with regular EVA and BOM materials to realize the degradation not exceed 3% under the condition of double 85.

Poly cell Features:

Higher efficiency;

Higher product reliability;

Higher module power output and good system reliability;

Mono 4 Busbar cell EFF: 17.60%~18.60%

Module power output range : 250Wp~265Wp
Features"
1.High conversion efficiencies resulting in superior power output performance.
2.Outstanding power output even in low light or high temperature conditions
3.Optimized design for ease of soldering and lamination
4.Long-term stability,reliability and performance
5.Low breakage rate
6.Color uniformaity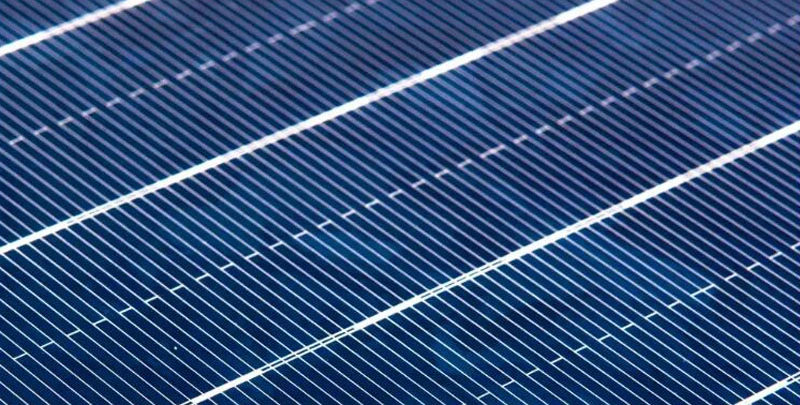 Production and Quality Control
1.Precision cell efficiency sorting procedures
2.Stringent criteria for color uniformity and appearance
3.Reverse current and shunt resistance screening
4. ISO9001,ISO14001 and OHSAS 18001 etc. Certificated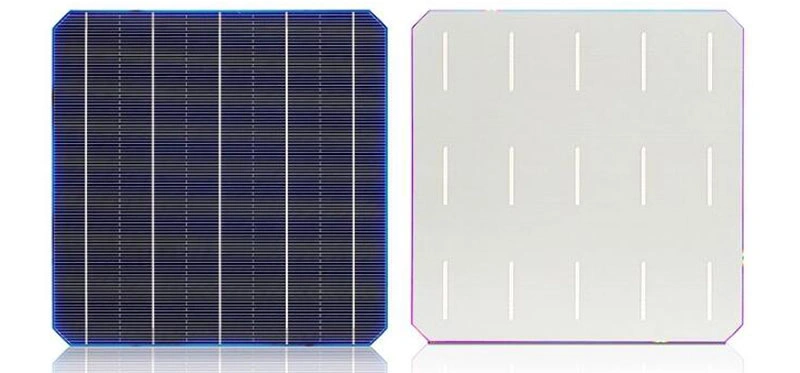 Physical characteristics:
Dimension

156.75x156.75mm±0.5mm

Thickness

200±20um

Front

Blue anti-reflecting coating (silicon nitride)

1.4mm silver busbars

Back

back surface field (aluminum)

2.0mm wide soldering pads (silver)
Typical electrical characteristics
Electrical Characteristics (POLY SOLAR CELL)

Items No.

Efficiency

Power

Busbar

FLC187P

18.70%

4.56W

5BB

FLC186P

18.60%

4.54w

5BB

FLC185P

18.50%

4.52W

5BB

FLC184P

18.4%

4.50W

5BB

FLC183P

18.3%

4.47W

5BB

FLC182P

18.20%

4.45W

5BB

FLC181P

18.10%

4.42W

5BB

FLC180P

18.00%

4.40W

5BB

FLC178P

17.80%

4.37W

5BB

FLC176P

17.60%

4.35W

5BB

FLC174P

17.40%

4.31W

5BB

FLC72P

17.20%

4.28W

5BB

FLC170P

17.0%

4.25W

5BB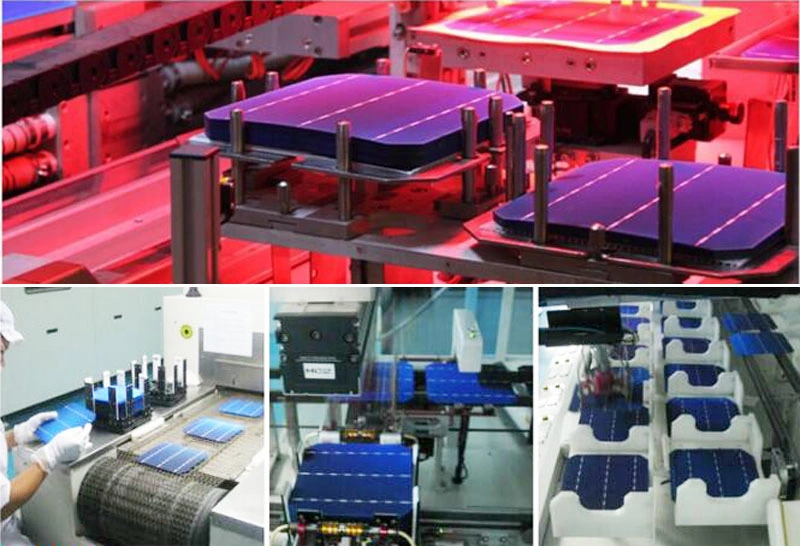 * Data under standard testing conditions (STC): 1,000W/M, AM1.5, 25
* All figures bear ±3% of tolerance.
* The measurement of cell is calibrated by Fraunhofer ISE.

Packaging & Shipping
1. Items are only shiped after PAYMENT is received.
2. Usually our solar cells are 100 pieces per box, 14boxes per carton.
3. Please check out your ADDRESS carefully when processing order.
4. Please CONTACT us ASAP if you haven't received the parcel.
5.Shipping will be via EMS, DHL, Fedex, UPS or common air shipping

Pre sale:
1.Our sales representative answer your questions and offer solution for free.
2.We choose the best product for you to make sure it worth its real value.
3.We design the best solution with good perfomance for you,manwhile save every cent of your money.
After sale:
We provide 10 years Warranty for the product, 12 years warranty for 90% power production ,25 years warranty for 80% power production.

Solar Cell Production Line

Cleaning & Texturing: Wafers are cleaned with industrial soaps and form square-based pyramids also called texture. The texturization helps to reduce the reflection of sunlight.

Diffusion: Wafers that have been pre-droped with boron during the casting process are then given a negative(n-type) surface characteristic by diffusing them with a phosphorus source at high temperature, which in turn creats the negative/positive(n-p) junction.

Etching: Phosphorus diffuses not only into the desired wafer surface but also into the side and the opposite surface to form PN. This gives a shunt path between the cell front and rear. Removal of the path around the wafer edge/edge junction isolation is named etching.

PECVD: By PECVD equipment, the wafers are coated with anti-reflection coating(ARC). It's the blue silicion nitride film to reduce reflection and promote absorption of light.

Printing & Heating: it was adopted by printing paste with screen technology to print the electrodes of silicion solar, and form a good ohmic contact.
Testing & Sorting: It means classifying the cells according to their efficiency tested under the simulated sunlight.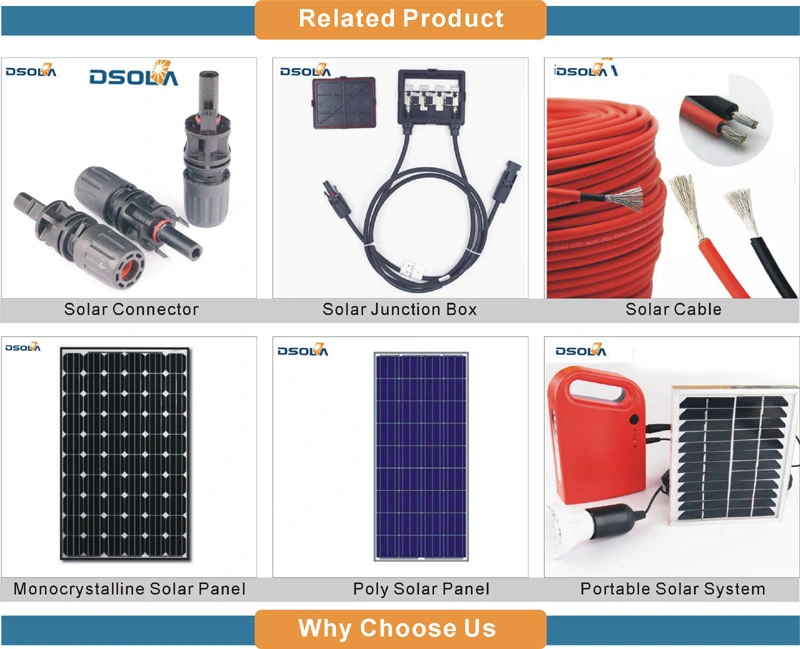 Our company is a private enterprise with independent accountability integrated the design, production and management. Located in the cneter of Yuyao Ningbo City, the company has many workshops and comprehensive office buildings equipped with more than ten computer control injection molding machines and machining equipments. With the departments like R&D, Production, QC, Sales, etc. We have 98 workers in our factory, and turnover around USD 50.00 million each year.
The company specializes in producing Solar Junction Box from 2-500W and Solar Connectors like MC4, MC4 T Branch, Y Branch, MC3 Connector, Solar Cable Assembly, and Solar Torch, Solar Flashlight, Solar Camping Light, Solar Emergency Light. Now we also developed the products to Water Treatment system , like Water Purifier , RO System, Water Softener also with the accessories like water filter. According different requirements of customers all over the world, the company serves for you with supplier quality and excellent service.
We has got ISO9001 QUALITY CERTIFICATE in 2002, got TUV Certificate for our solar junction box and MC4 Connectors at 2007, also got UL for connectors and been the Partner Supplier of Canton Fair at 2011. Which enjoyed a high reputation in the world market.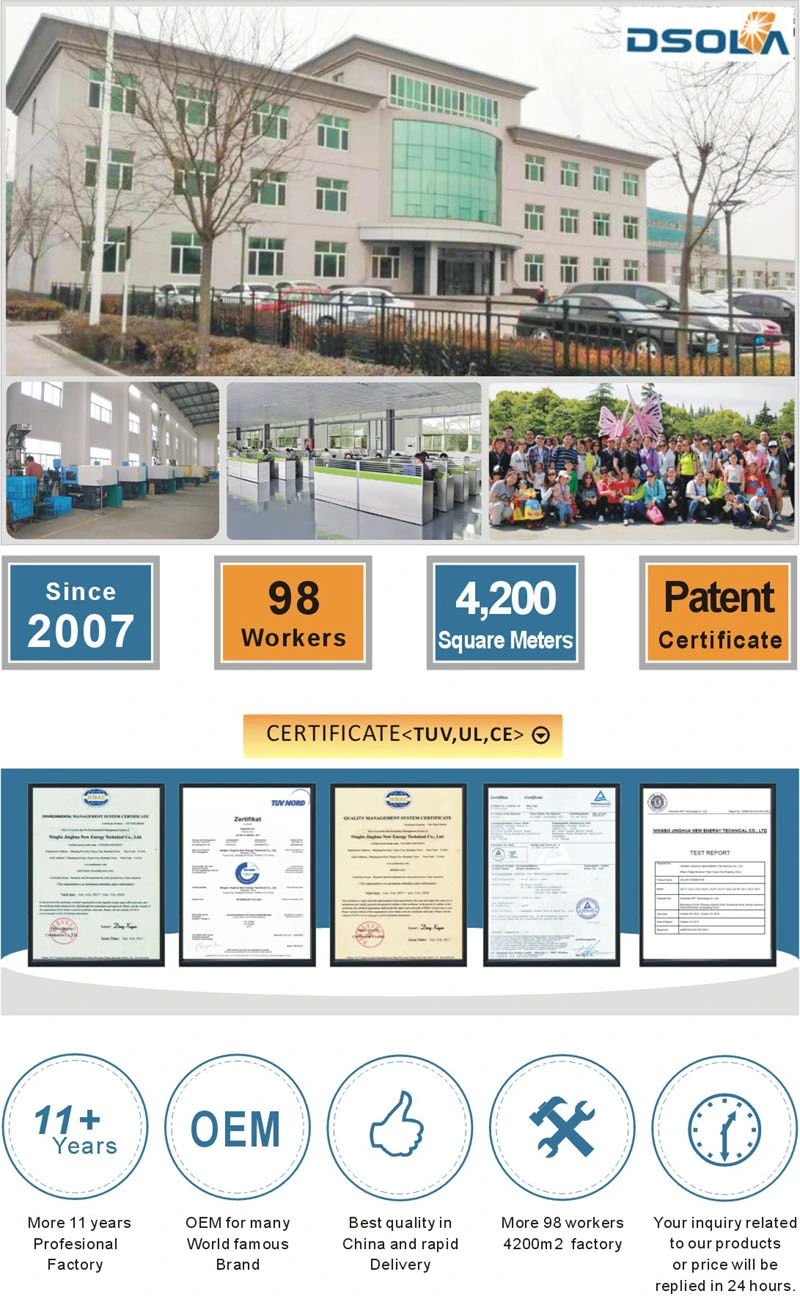 The FAQ
Q1:If I'm interested in your MC4 when I can receive your quotation and detail information after send the enquiry?
A:All your enquiry will be replied in 6 hours.
Q2:Can I get a sample before the order because I really don't how is your MC4 quality?
A:Of course! We also think sample order is the best way to build the trust.And in our company we offer free sample service! Please send the enquiry to us and get the free sample!
Q3:Do you have a catalogue? Can you send me the catalogue to have a check of all your products?
A:Yes, We have product catalogue. Please contact us on line or send an Email to sending the catalogue.