We can pack all the finished transformers into export standard cartons with strong pallets so that can make sure the goods reach safety to your destination place.
Grewin's Split core current Transformer:
Key Specifications/Special Features:
A. Power rating: 0.6VA
Frequency range: 50/60Hz
Rated system voltage: 380V AC
Isolated voltage: 2,500V AC
Operating temperature range: -40 to +85°C
Storage temperature range: -45 to +90°C
Terminals: PC board or wire assembly
Conforms to IEC 60044-1
UL-/CE-approved and fully RoHS-compliant
Applications: current measurements and power meter
B. Split Core Current Transformers \mA or 0.333-3.53V Rated Secondary Output
1.Applications:
Current, power, energy, monitoring devices;
Relay protection devices;
Power Factor Correction devices.
2. Specifications:
Rated Primary current: 100-5000Aac;
Rated Secondary current:5 or 1Aac;
Rated load: 1, 2.5, 5.0, 10, 30VA;
Accuracy: 0.5, 1.0, 3.0 Class;
3.Rated Short-time thermal current (Ith):20I
Rated Dynamic current (Idyn):2.5Ith;
Case Material: UL flame retardant rating 94-V0;
Highest Voltage for Equipment Um (rms):720 Vac;
Rated Power-Frequency Withstand Voltage;
(rms):3,000 Vac
Frequency Range:50/60Hz;
Operating Temperature: -15 to degree;
Standard:IEC 60044-1 .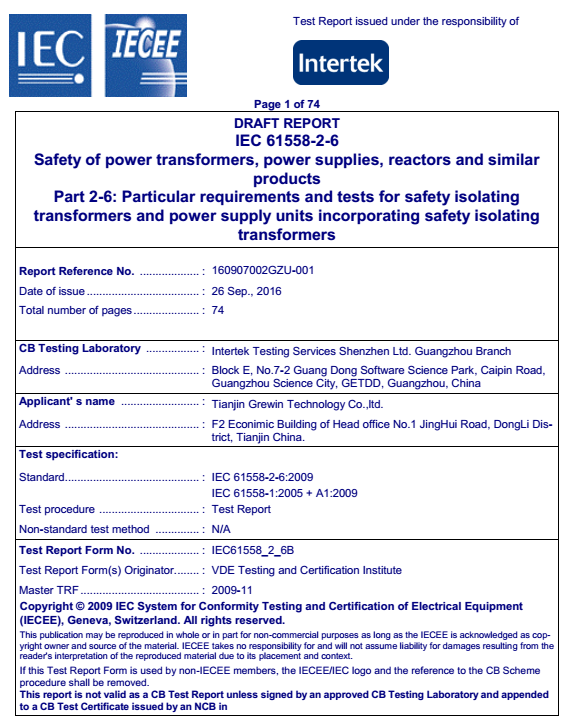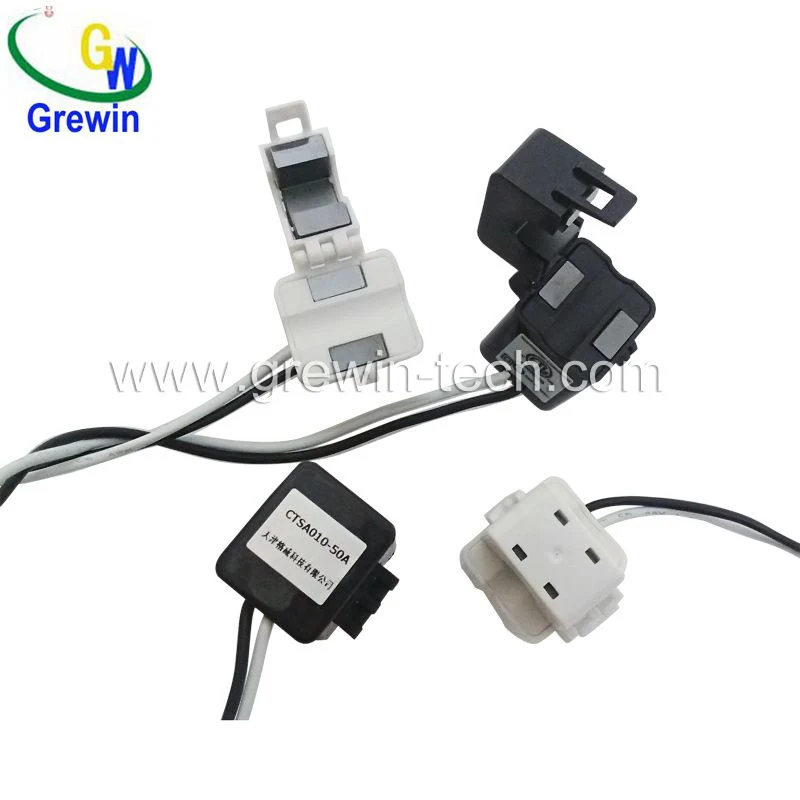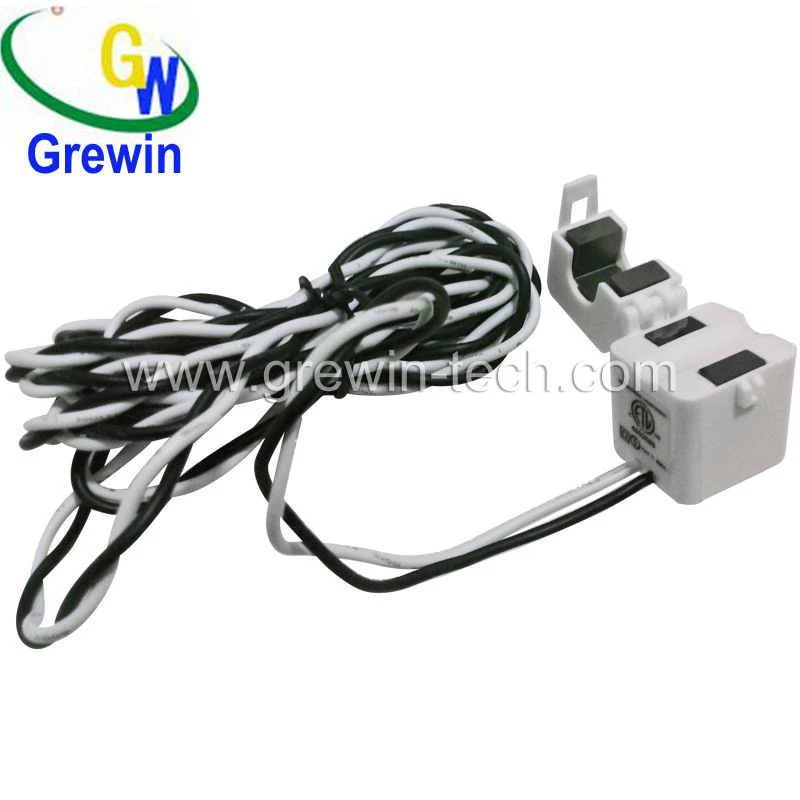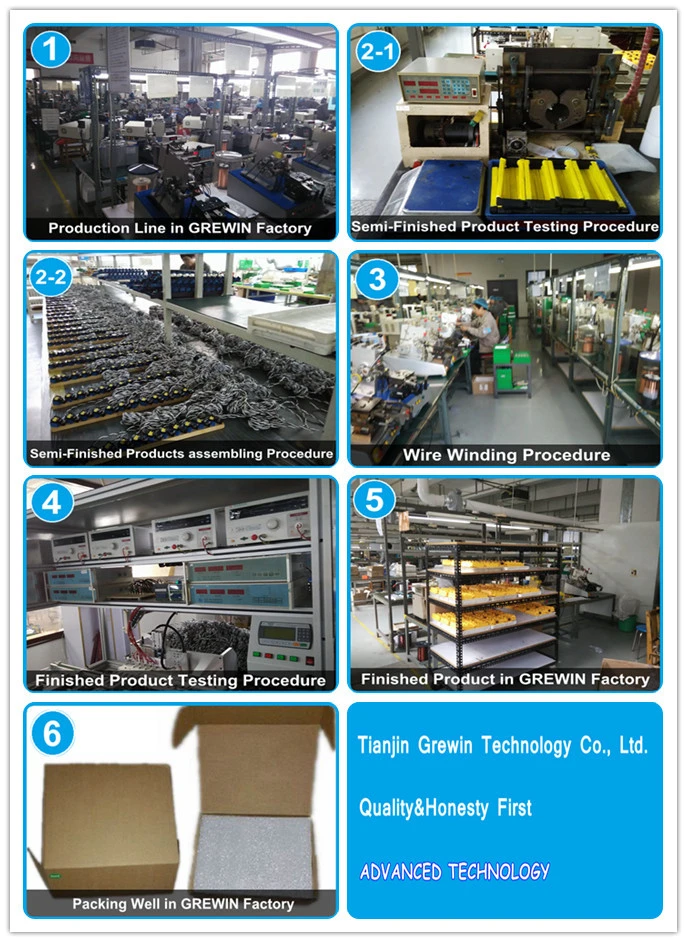 Contact Way:
Alice
Tianjin Grewin Technology Co.,Ltd.
Web: transformer.en.made-in-china.com
TEL:86-22-84943756
FAX:86-22-85909471
Moblie: 86-13072088960