The GREWIN CTSB series of split core style current transformers are designed for fast and easy installation. The split core design permits non-contact current measurements through magnetic field induction without disconnecting cables or busbar circuits for CT installation. This method permits a safer, easier and portable current measurement.
1. Applications:
Current, power, energy, monitoring devices;
Relay protection devices;
Power Factor Correction devices.
2. Specifications:
Rated Primary current: 100-5000AAC;
Rated Secondary current: 5 or 1AAC;
Rated load: 1, 2.5, 5.0, 10, 30VA;
Accuracy: 0.5, 1.0, 3.0 Class;
3. Rated Short-time thermal current (Ith): 20In
Rated Dynamic current (Idyn): 2.5Ith;
Case Material: UL flame retardant rating 94-V0;
Highest Voltage for Equipment Um (RMS): 720 Vac;
Rated Power-Frequency Withstand Voltage;
(RMS): 3, 000 Vac
Frequency Range: 50/60Hz;
Operating Temperature: -15 to degree;
Standard: IEC 60044-1.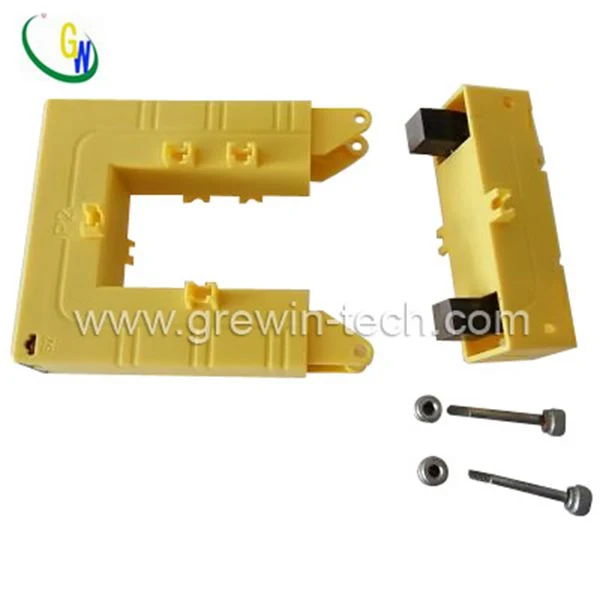 GWCTSB Series Split Core Current Transformer (Specifications)
Rated Primary current
100-5000Aac
Rated Secondary current:
5 or 1Aac
Rated load
1, 2.5, 5.0, 10, 30VA
Accuracy
0.5, 1.0, 3.0 Class
Rated Short-time thermal current (Ith)
20In
Rated Dynamic current (Idyn)
2.5Ith
Case Material
UL flame retardant rating 94-V0
Highest Voltage for Equipment Um (rms)
720 Vac
Rated Power-Frequency Withstand Voltage(rms)
3,000 Vac
Frequency Range:
50/60Hz
Operating Temperature
-15ºC to 50ºC
Standard
IEC 60044-1
Accessories
Supplied with feet for base mounting if required
Certification
RoHS compliant CE&ETL approved
GWCTSB Series Split Core Current Transformer (Features)
Low cost
5 standard sizes
Split core design, safer, easier installation, and portable
GWCTSB Series Split Core Current Transformer (Applications)
Current, power, energy, monitoring devices
Relay protection devices
Power Factor Correction devices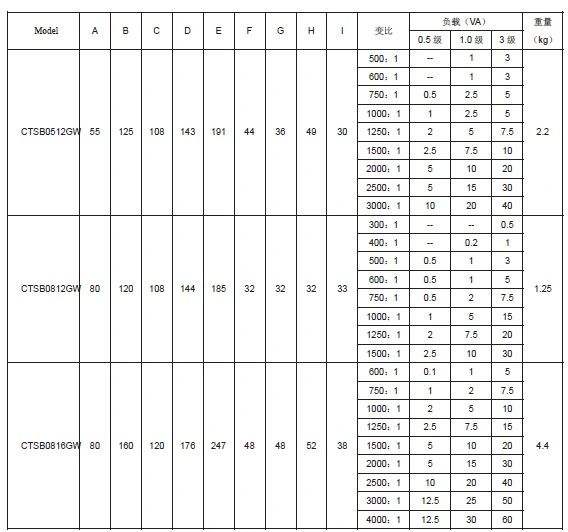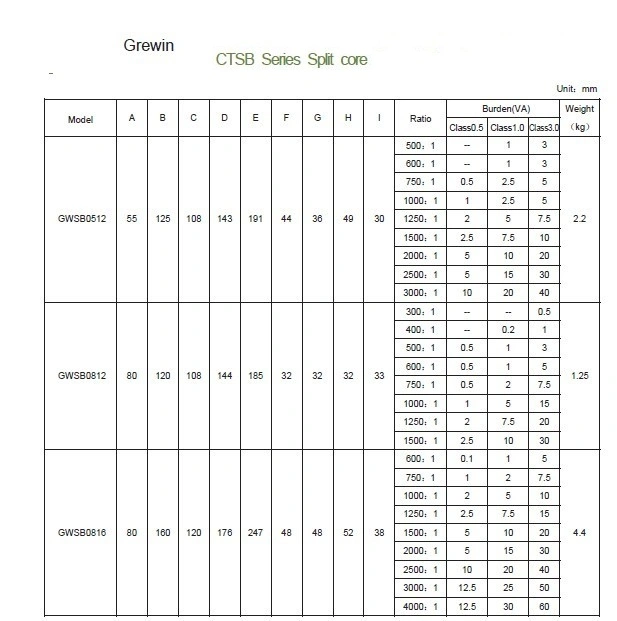 2.0.5-600A 0.333V Transformer Split with ETL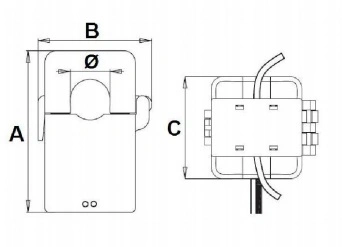 TIANJIN GREWIN TECHNOLOGY CO.,LTD.
GWSCCTA series split core current transformer
Part number
Rated input(A)
Second output(V)
Accuracy class
Limit primary current(A)
Accuracy class
Frequency(Hz)
OutlineDimensions ID-L-W-H(mm)
Unit weight
Turn ratio
Output cable
GWSCCT681B-005
5 10 15
0.333
1.0 3.0
-
-
50-400
5.0-25.0-22.5-34.5
30g
3000:1
wire(1m)
GWSCCT681B-010
5,10,20,50,75
0.333
1.0 3.0
120
5P 10P
50-400
10-29.4-26.4-41.7
50g
3000:1
wire(1m)
GWSCCT681B-016
75,100,150
0.333
0.5 1.0
300
5P 10P
50-400
16-36.9-39.2-52.9
100g
3000:1
wire(1m)
GWSCCT681B-024
100,150,200,250
0.333
0.5 1.0
540
5P 10P
50-400
24-51.2-47-70.2
250g
3000:1
wire(1m)
GWSCCT681B-035
200,300,400,600
0.333
0.5 1.0
600
5P 10P
50-400
35-65.8-51.2-83.5
400g
3000:1
wire(1m)
3.SCCT667D
split core current transformer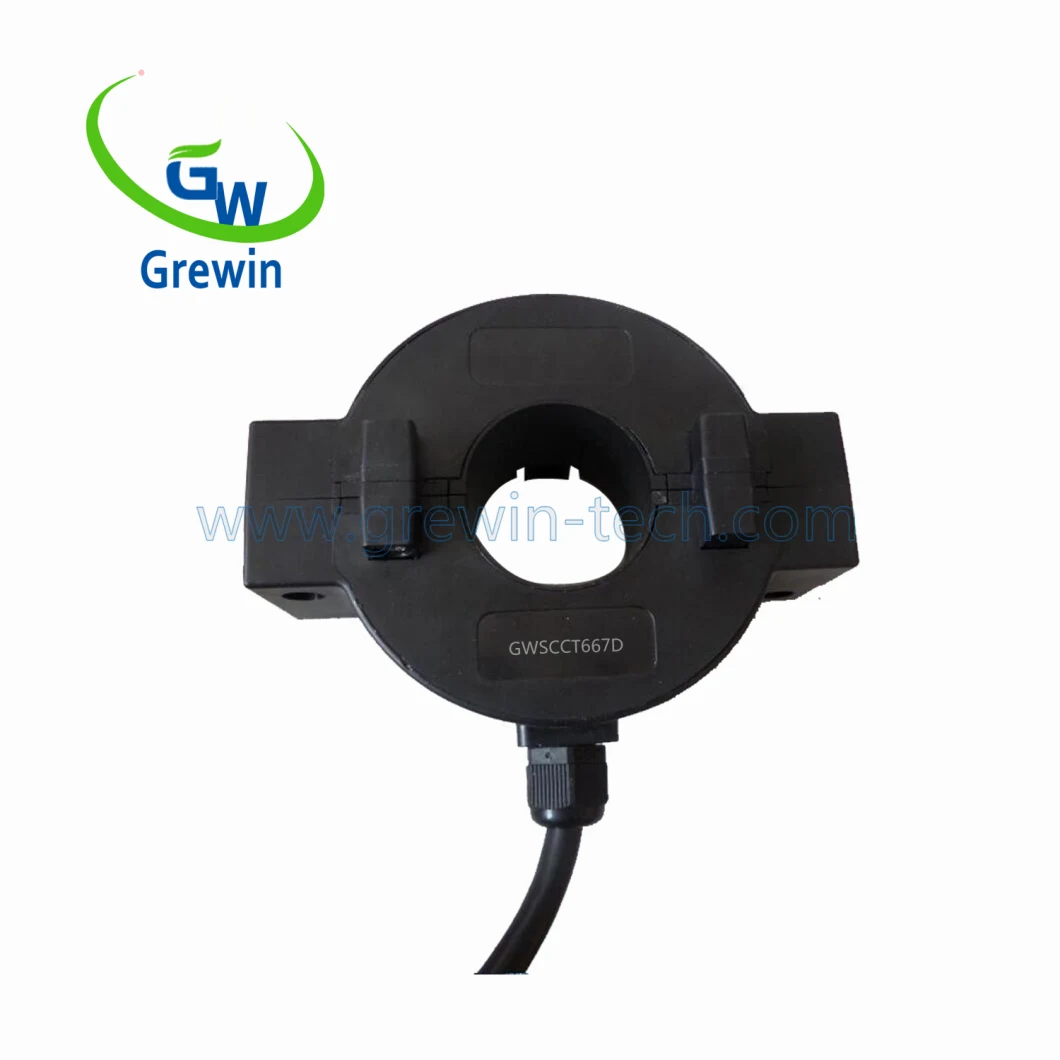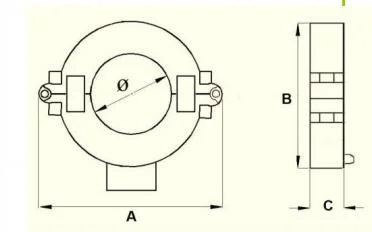 Mfg
Rated Input
Dimensions(mm)
Output (A)
Accuracy
P/N
(A)

ø

A
B
C
SCCT667D-025

50-400A

1A/5A

0.5

,

1.0

,

3.0

25
173
105
56
SCCT667D-032

100-630A

1A/5A

0.5

,

1.0

,

3.0

32
206
112
56
SCCT667D-045

100-1000A

1A/5A

0.2

,

0.5

,

1.0

45
193
125
56
SCCT667D-055

100-1200A

1A/5A

0.2

,

0.5

,

1.0

55
180
135
56
SCCT667D-065

100-1500A

1A/5A

0.2

,

0.5

,

1.0

65
203
145
56
SCCT667D-080

200-2000A

1A/5A

0.2

,

0.5

,

1.0

80
228
160
56
SCCT667D-100

500-3000A

1A/5A

0.2

,

0.5

,

1.0

100
248
180
56
4.SCCT731
split core current transformer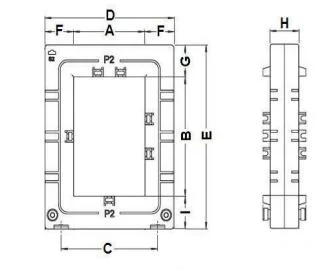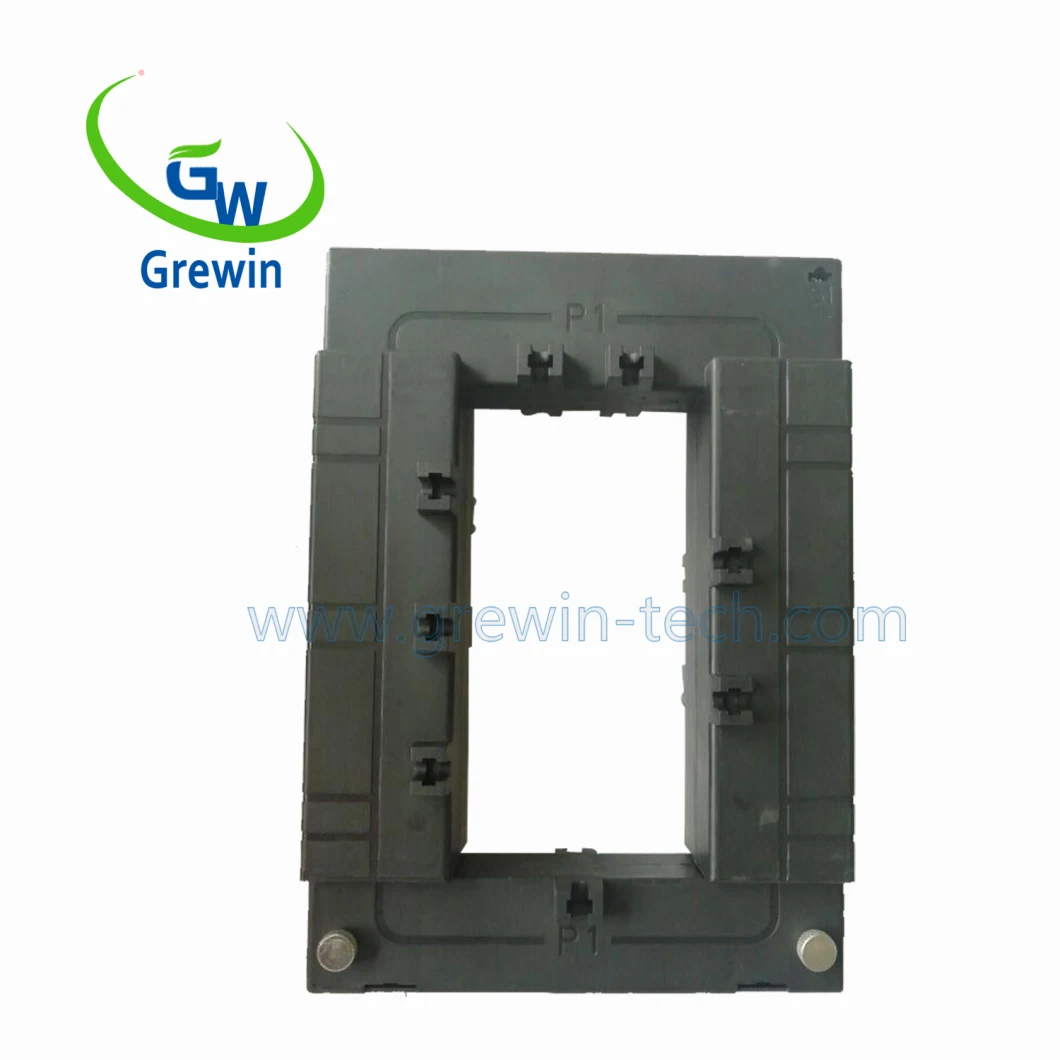 Type Selection
(
Output:
1A/5A
)
Mfg P/N
Rated Input (A)
Output (A)

Accuracy
Dimensions(mm)
A
B
C
D
E
F
G
H
I



SC

CT

731A(23)




100-400A




1A/5A

0.5,1.0,3.0




20




30




50




88




104




34




41




40




31




SC

CT

731B(58)




250-1000A




1A/5A

0.5,1.0,3.0




50




80




78




114




145




32




32




33




33




SC

CT

731C(88)




250-1000A




1A/5A

0.5,1.0,3.0




80




80




108




144




145




32




32




33




33




SC

CT

731D(812)




500-1500A




1A/5A

0.5,1.0,3.0




80




120




108




144




185




32




32




33




33




SC

CT

731E(814)




600-5000A




1A/5A

0.5,1.0,3.0




80




140




122




176




228




47




47




53




38




SC

CT

731F(816)




800-5000A




1A/5A

0.5,1.0,3.0




80




160




120




176




246




48




48




53




38




SC

CT7

31G(36)




100-3000A




1A/5A

0.5,1.0,3.0




30




60




88




132




131




49




36




55




43




SC

CT

731H(513)




100-4000A




1A/5A

0.5,1.0,3.0




55




130




80




125




195




35




30




53




35
Contact info :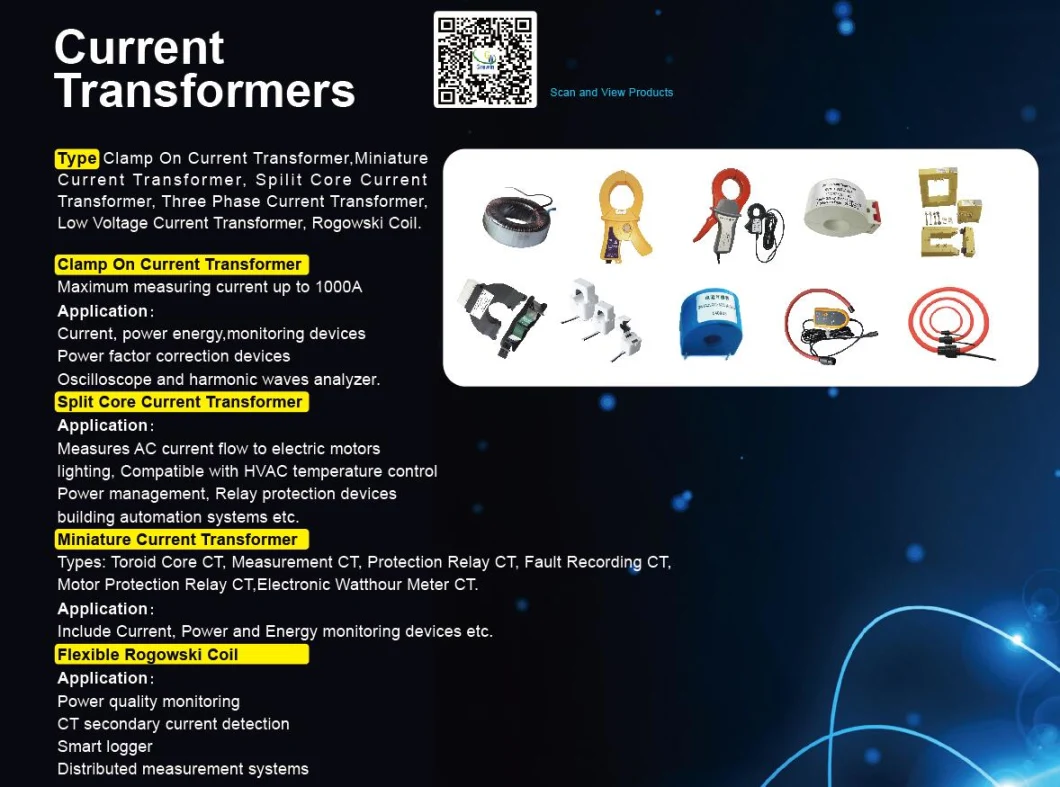 Tianjin Grewin Technology Co., Ltd
Website: http://transformer.en.made-in-china.com/